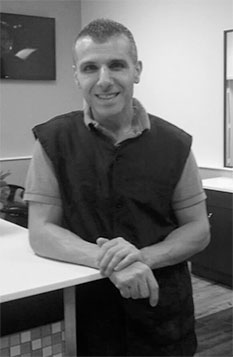 Welcome to Roy's Barbershop
For some reason you always remember your first barber. When a father takes his son to get his first haircut, we know it will be a lasting memory. Generation after generation come to expect a tradition of service in today's world. Every person needs a place to call their own. Roy's Barbershop caters to people who care about the way they look.
Come inside to a beautiful, clean and modern barbershop. A family friendly environment where everyone can come and feel comfortable.
All the Master Barbers at Roy's have pride in what they do. They are great with clipper, scissor, and razor and they can do it all. Some barbers will start a haircut and do not know how to finish it. Our barbers, if they do not know how to do the haircut they won't even start it. Any barber in the shop will refer you to the best barber for your hairstyle. We take our time and we will make sure the haircut is done properly. Roy's Barbershop is about detail and consistency. We believe you should get the same quality haircut every time you visit. We won't disappoint you. You have tried the rest now try the best. Thank you and hope to see you soon.
BEAUTIFUL, CLEAN & MODERN BARBERSHOP
located in St. Lucie West.
Roy's Barbershop is about DETAIL and CONSISTENCY.
We believe you should get the same quality haircut EVERY TIME.